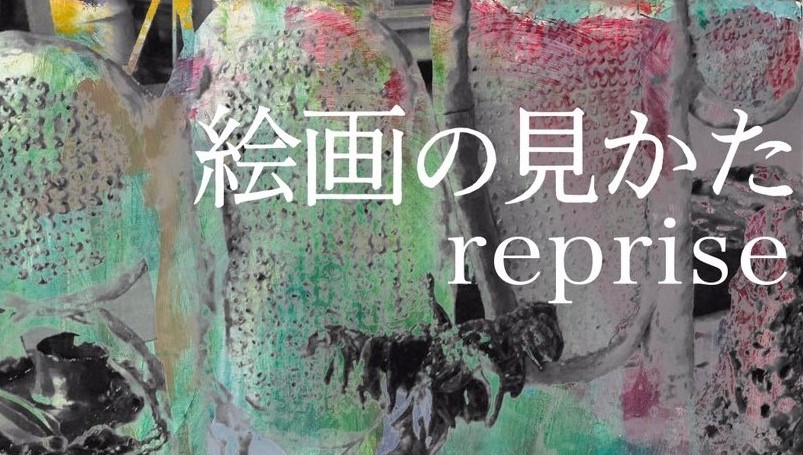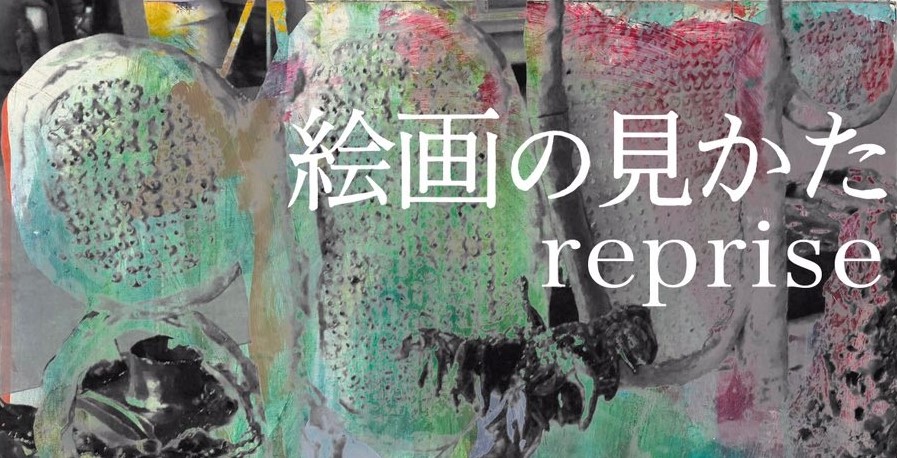 Approaches to Painting – reprise, A Group Exhibition Curated by Yoichi Umetsu
From January 16, √K Contemporary will host "Approaches to Painting – reprise" a group exhibition curated by the acclaimed artist, Yoichi Umetsu.     
Curated by the artist, Yoichi Umetsu, the exhibition elaborates upon Umetsu's opening feature article for the 2020 December issue of Bijutsu Techo, "Approaches to Painting". An opportunity to view and purchase the works by the artists highlighted in Umetsu's article, the exhibition offers and presents approx. 100 works by approx. 30 post-war to contemporary artists.
Drawing works from various genres and periods, the exhibition seeks to unravel the ways art is viewed. The exhibition defies the singular, often redundant approach, and offers a view from multiple angles while re-examining the associated traits, histories and customs surrounding painting.
With the coronavirus pandemic, the art world was forced to undergo a reform and, while online viewings have increased, opportunities to view art directly has grown more valuable and rarified. As the world plunged into a crisis, a new consciousness has emerged and drew attention to how paintings are viewed by spectators and in relation to one another.
Gathering works from various genres and periods, Yoichi Umetsu, the planner and curator of the exhibition, "(hopes) this exhibition will compel viewers to reconsider their "Approach to Painting"."
【Event Details】    
Dates: Jan 16 (Sat) to Jan 31 (Sun), 2021. *Closed on Mondays.    
Organizer: "Approaches to Painting – reprise" Executive Planning Committee    
Planner/Curator: Yoichi Umetsu    
Co-operator: Bijutsu Techo    
Venue: √K Contemporary (6 Minamicho, Shinjuku-ku, Tokyo, 162-0836)    
    
【Exhibiting artists】    
Asako Hoshikawa, Takatoshi Shiokawa, Shozo Shimada, Yoku Takumatsu, Yumi Nishimura, Kazuki Umezawa, Yoichi Umetsu, Ryoko Aoki, Koichiro Wakamatsu, Kazi Ghiyasuddin, Yoko Ochida, KOURYOU, Yumi Ando, Tadashi Sugimata, Shusuke Tanaka, Tanpakushitsu, Shihori Hattori, Hiroshi Fujimatsu, Amane Ishii, Pelonmi, Koji Nakazono, Kanji Yumisashi, Susumu Kinoshita, Isao Ebisawa, Kosuke Ikeda, Hitoko Tsuzukibashi, Rie Ono, C-Botsu, Shikanosuke Oka and more.   
【Yoichi Umetsu|Exhibition Planner and Curator】
Born in Yamagata, 1982. Currently lives and works in Kanagawa, Japan. Graduated from the Department of Oil Painting, Fine Art, Tokyo Zokei Art University.
Umetsu is best known for his self-portraits and paintings that reinterpret early modern Japanese yoga paintings, such as, Floréal (Me) (2012-2014), where he takes Louis-Joseph-Raphaël Collin's painting, Floréal (1886) and replaces the female nude with himself, or Wisdom, Impression, Sentiment – A (2014), a four-panel painting inspired by Seiki Kuroda's iconic painting, Wisdom, Impression, Sentiment (1897‒1900).
Fascinated by the places where art continually occurs, Umezu addresses, both, the work of art and its surrounding institutions. Evincing this, his other works include video recordings of his performances, drawings, ceramic work, the founding and management of "Parplume Preparatory School" (2014-), a private school for artists in their twenties who are invited to live together and produce art, the supervision, management and planning of Parplume Gallery and writing.
Major exhibitions include the solo exhibition, "APMoA Project, ARCH vol.20 Umetsu Yoichi" (Aichi Prefectural Museum of Art, Aichi, Japan, 2017), "Parplume University and Yoichi Umetsu" (The Watari Museum of Contemporary Art, Tokyo, 2017), "Purple-ism in Purple Town" (Parplume Preparatory School and more, 2018), "Weavers of Worlds – A Century of Flux in Japanese Modern / Contemporary Art" (Museum of Contemporary Art Tokyo, 2019), "Full Frontal Nude Circulator" (Nihonbashi Mitsukoshi, MITSUKOSHI CONTEMPORARY GALLERY, 2020) and "Bubbles / Debris: Art of the Heisei Period 1989–2019" (Kyoto City KYOCERA Museum, 2021). Other works include "From Lamb to Mutton" (ART DIVER), a collection of his works, and the authoring of the special feature article, "Approaches to Painting", in the Dec 2020 issue of Bijutsu Techo.
Click here for the press release.