√K Contemporary Original Tote Bag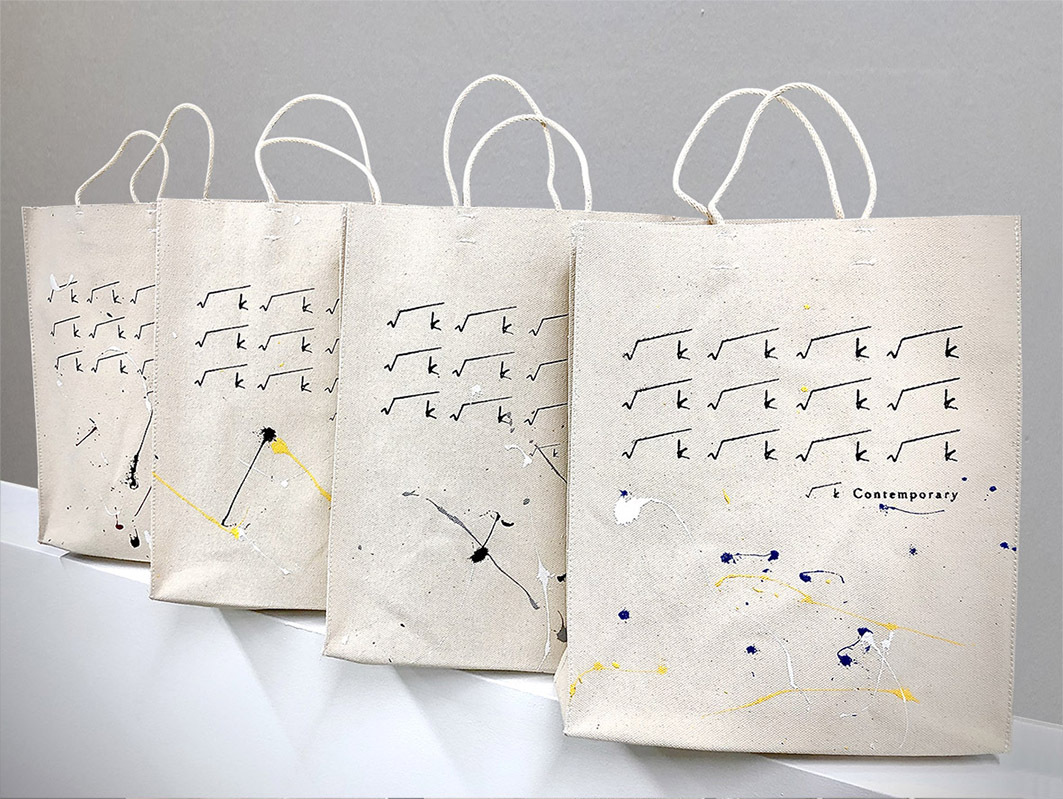 In collaboration with the artisan SILVER from Okayama, Japan, √K Contemporary's original, solid canvas bag features the √K Contemporary logo with a paint splatter design.
Created by SILVER, who was featured by the lifestyle magazine, PEN. he is known for his simple and sophisticated designs.
Learn more about SILVER → http://silver-tools.com/
These original and unique action paint designs come in the following 4 colours.
Red x Black x White
Yellow x White x Blue
Yellow x White x Black
Black x White x Gray
Price: 4,500 yen *tax incl.