New Year's Greetings & Exhibition Changeover Announcement
Happy New Year!
From all of us at √K Contemporary, we'd like to thank you all for a wonderful 2021.
Thank you- we couldn't have done it without your support.
Here's to 2022 and another exciting year of new art, exhibitions, and events.
Please note, as we are currently undergoing an exhibition changeover, the gallery is closed for viewing.
We apologize for any inconvenience we might cause and ask for your understanding.
Stay tuned, as our next exhibition, √K Contemporary Collection Winter 2022 is scheduled to open soon in late January.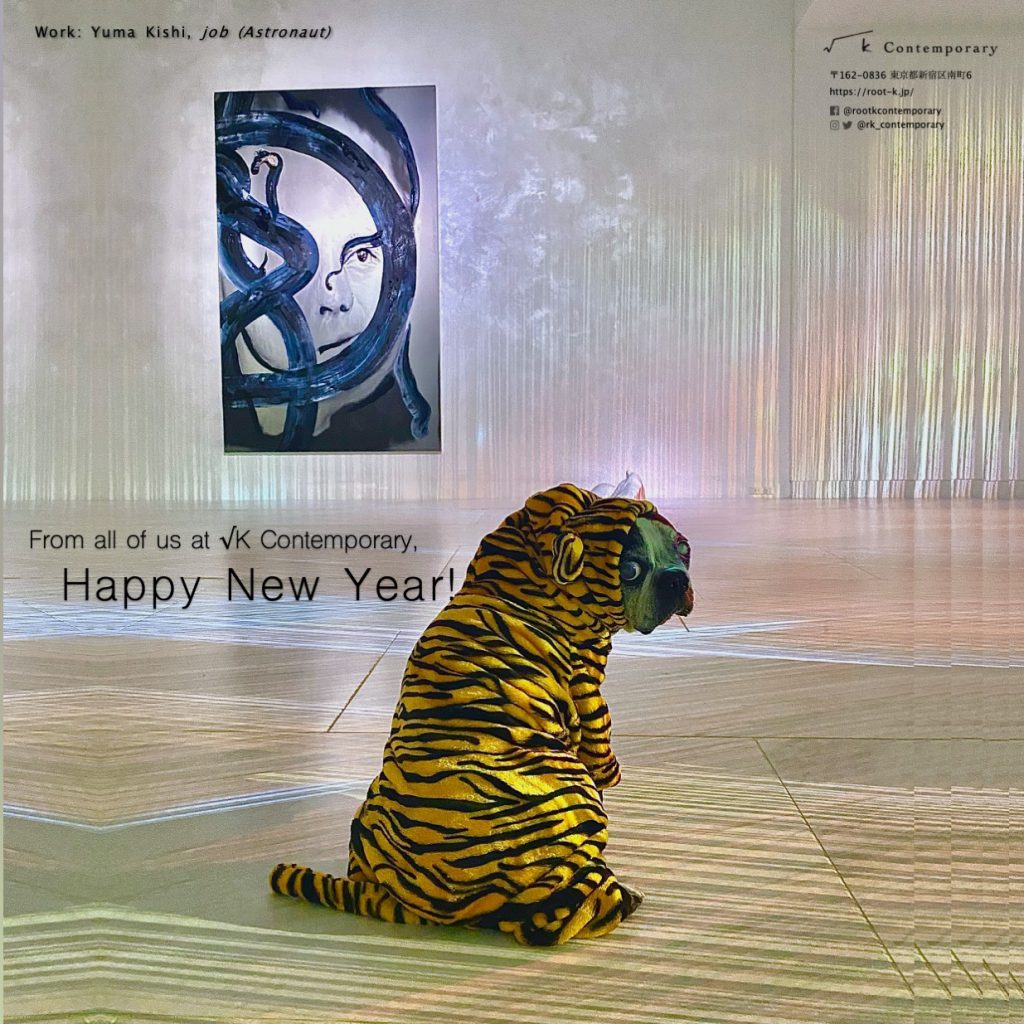 Art by Yuma Kishi / Model: Nico chan