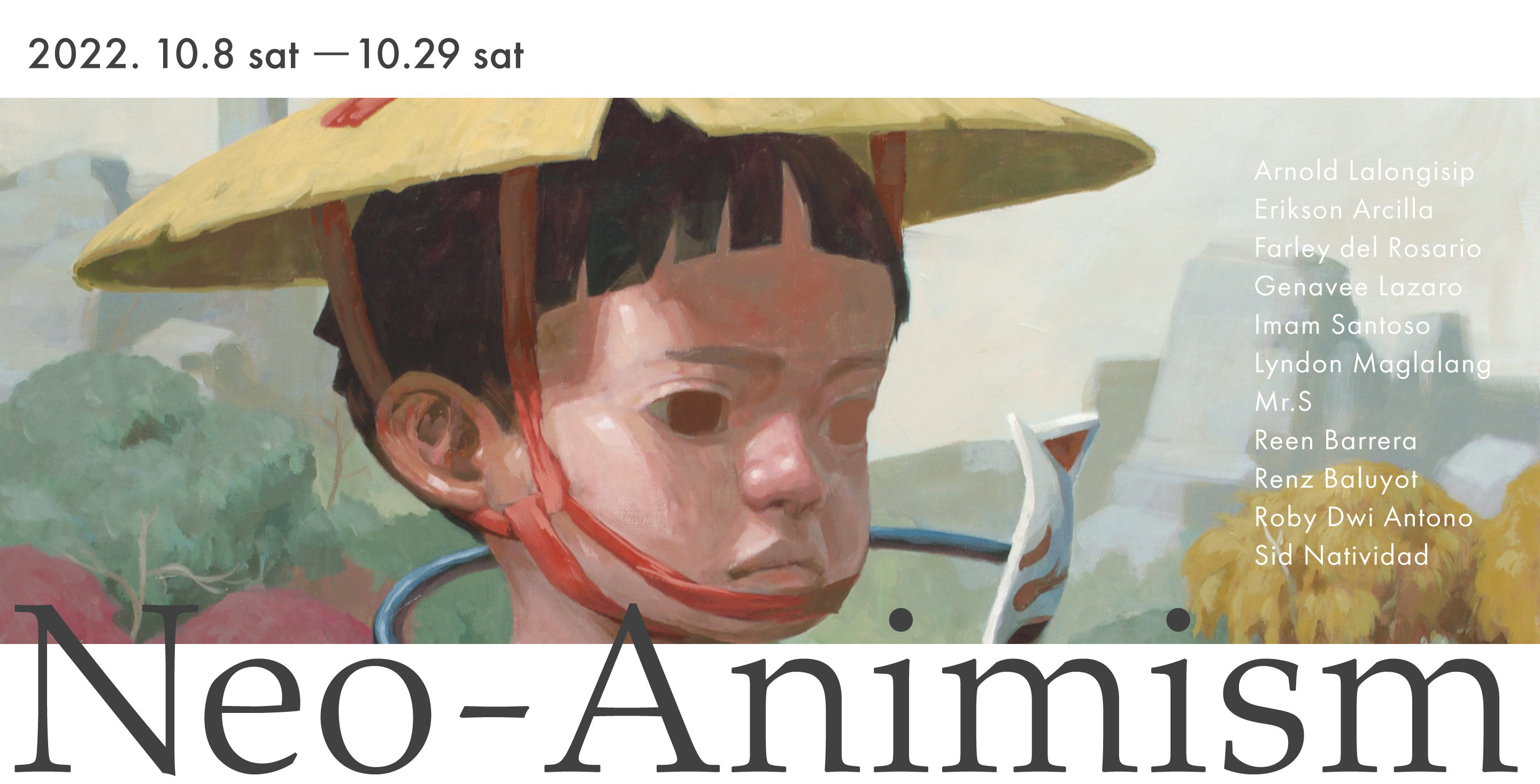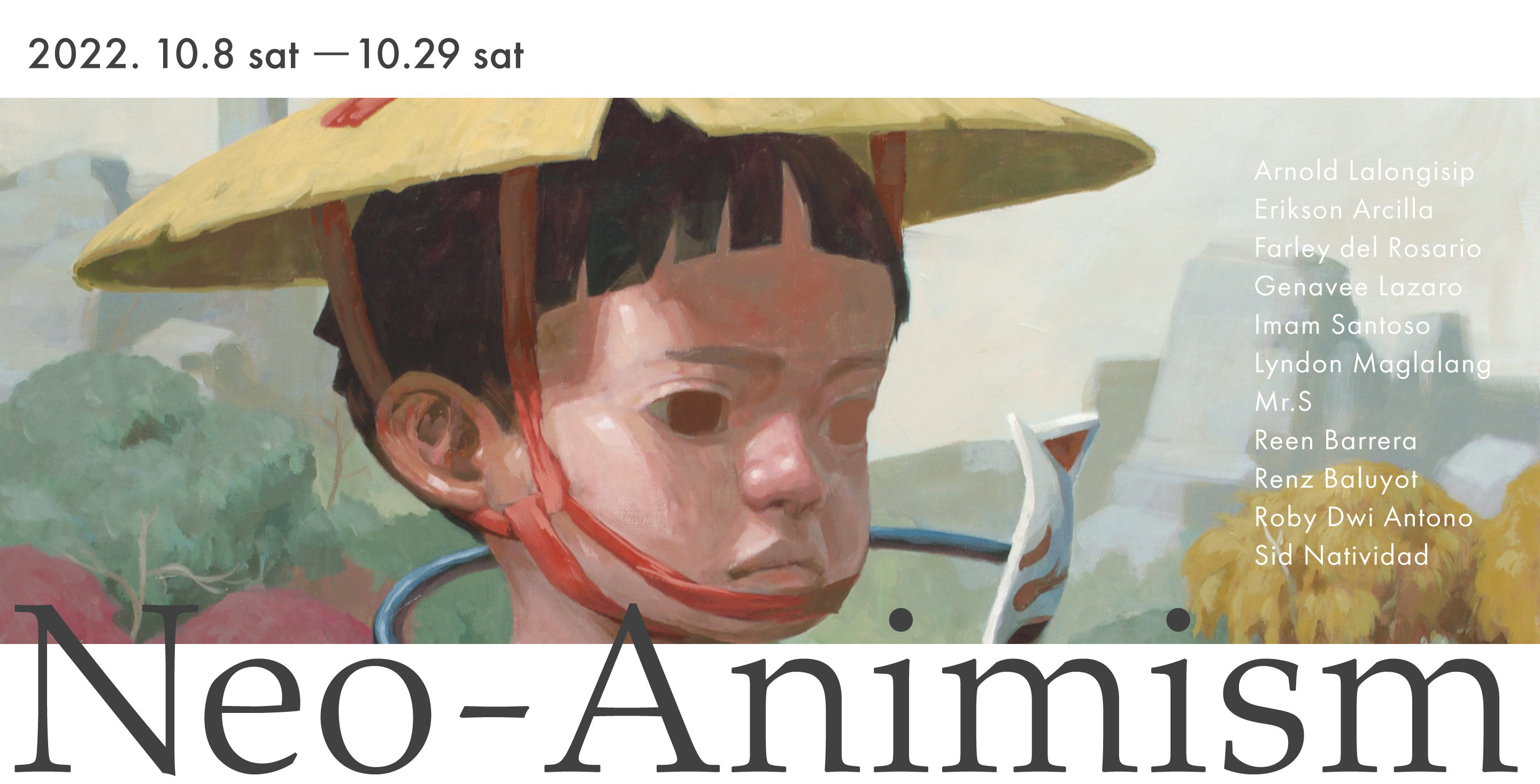 Neo-Animism : 11 Artists of Southeast Asia
Dates| October 8 (Saturday) to 29 (Saturday), 2022
*Closed on Sundays & Mondays, Open on Public Holidays
Venue| √K Contemporary(Root K Contemporary)
Admission| Free
Organizer| √K Contemporary
Collaboration| Galerie Stephanie
√K Contemporary (Root K Contemporary) is proud to host Neo-Animism: 11 Artists of Southeast Asia. On view from October 8 to 29, the group show will present a variety of paintings and sculptural works by a selection of coveted Southeast Asian artists, many of which will be exhibiting for the first time in Japan.
Amidst an era of great change, Southeast Asian countries have garnered much attention through their blooming economy and prospering talent in recent years. With the appointment of the Indonesian artist collective ruangrupa as the director of Documenta 15, the region continues to thrive and expand within the art world.
With global contemporaneity in mind, Neo-Animism hopes to present and offer works that will broaden and diversify the Japanese art scene by introducing works by 11 artists who have made their mark on the global art scene.
As Japan faces a declining birthrate, the country is shifting into becoming a multiethnic nation. With the hopes of focusing on commonalities over differences, the ethos of the show proposes that, perhaps, through a universal language such as art, one gains the opportunity to recognize and reflect upon our ideas and understanding of global consciousness.
With a new perspective, the artists of Neo-Animism draw from multi-ethnic, lingual, and religious cultures and render their unique experiences into their craft. With the budding influence of generation-based media and entertainment, the Asian art scene has proven itself vital in the ways that it builds and establishes its own, distinct forms of expression. Elaborate, whimsical, and captivating, these phantasmic mindscapes provide a glimpse of Asia's new, burgeoning movement.
---
Exhibition Highlights
Introducing works by coveted emerging to mid-career artists of Southeast Asia
A joint curation project with Manila-based gallery, Galerie Stephanie, Neo-Animism will exhibit approx. 30 late and recent works by artists from countries such as the Philippines, Indonesia, and more. A rare opportunity to view these works in Japan, the exhibition offers visitors a chance to see and attain works by widely popular artists such as Roby Dwi Antono, Mr. S, Sid Natividad, and Farley del Rosario.
An Exhibition that Unifies 2 Themes
The works of Neo-Animism will be presented in two sections.
The first presents a slice of "Character Art", such as those inspired by Japanese pop culture and media, whilst the latter introduces hyper-realistic surrealistic works that blur the boundaries between fantasy and reality.
---
Co-Curator | Galerie Stephanie
Founded in 2007, Galerie Stephanie is one of the leading artist-centered galleries in the Philippines. Started as a platform for modern art and established local artists, the gallery has evolved its program into an edgier and more contemporary line-up.
Since 2015, Galerie Stephanie has been ardent in showcasing the rigor and variability of art at a global crosscut, providing exhibition opportunities to international artists as well as joining established local and global art fairs, and presentations with partner galleries in Japan, Indonesia, and North America.
Committed to its vision, the gallery has worked through and beyond its artist program and artist residencies in its continuing bid to open an inclusive and international palate.
*Quoted from the Galerie Stephanie website.
Website|https://galeriestephanie.com/
IG|@galeriestephanie
TW|@galeriesteph
FB|@Stephanie.Galerie