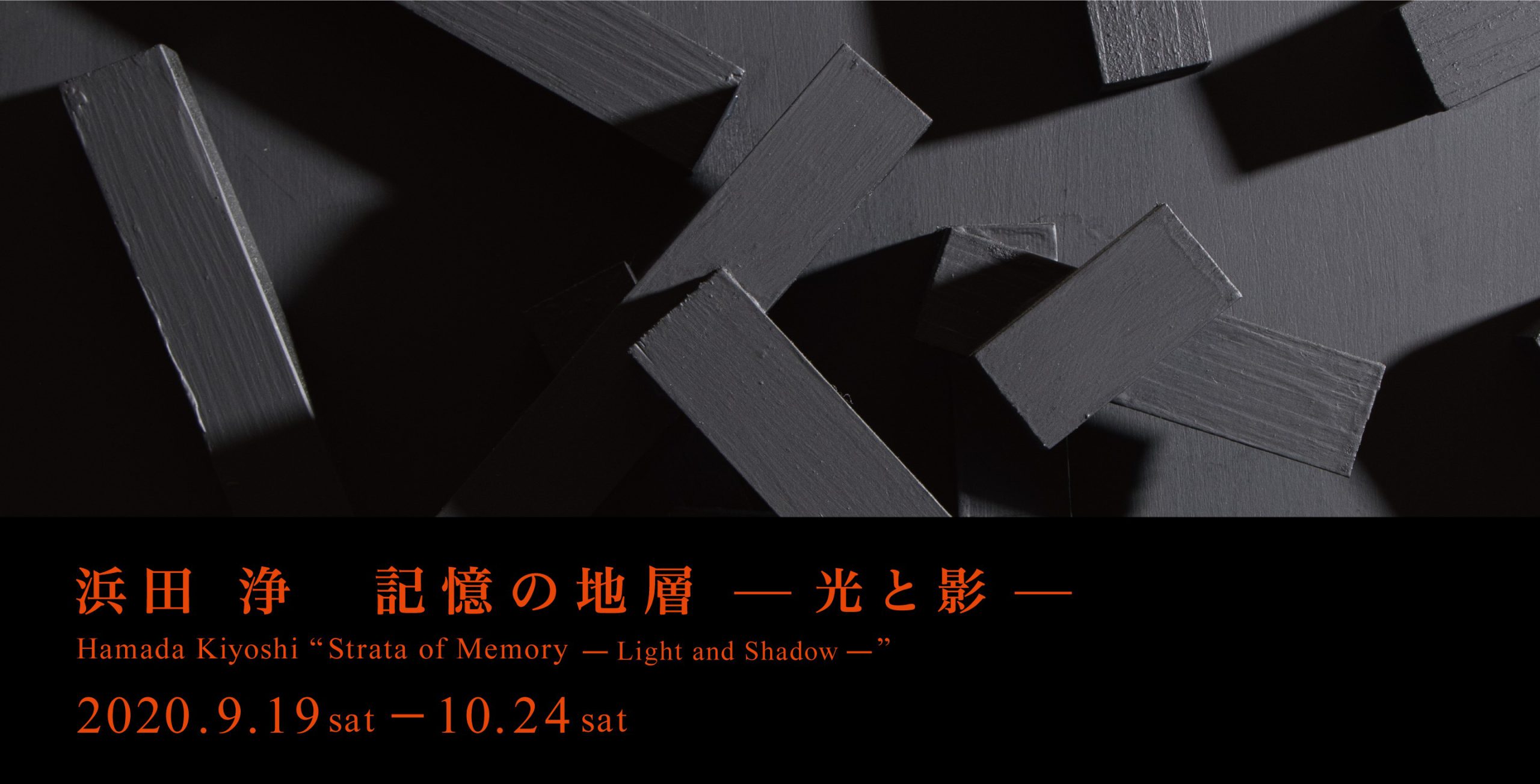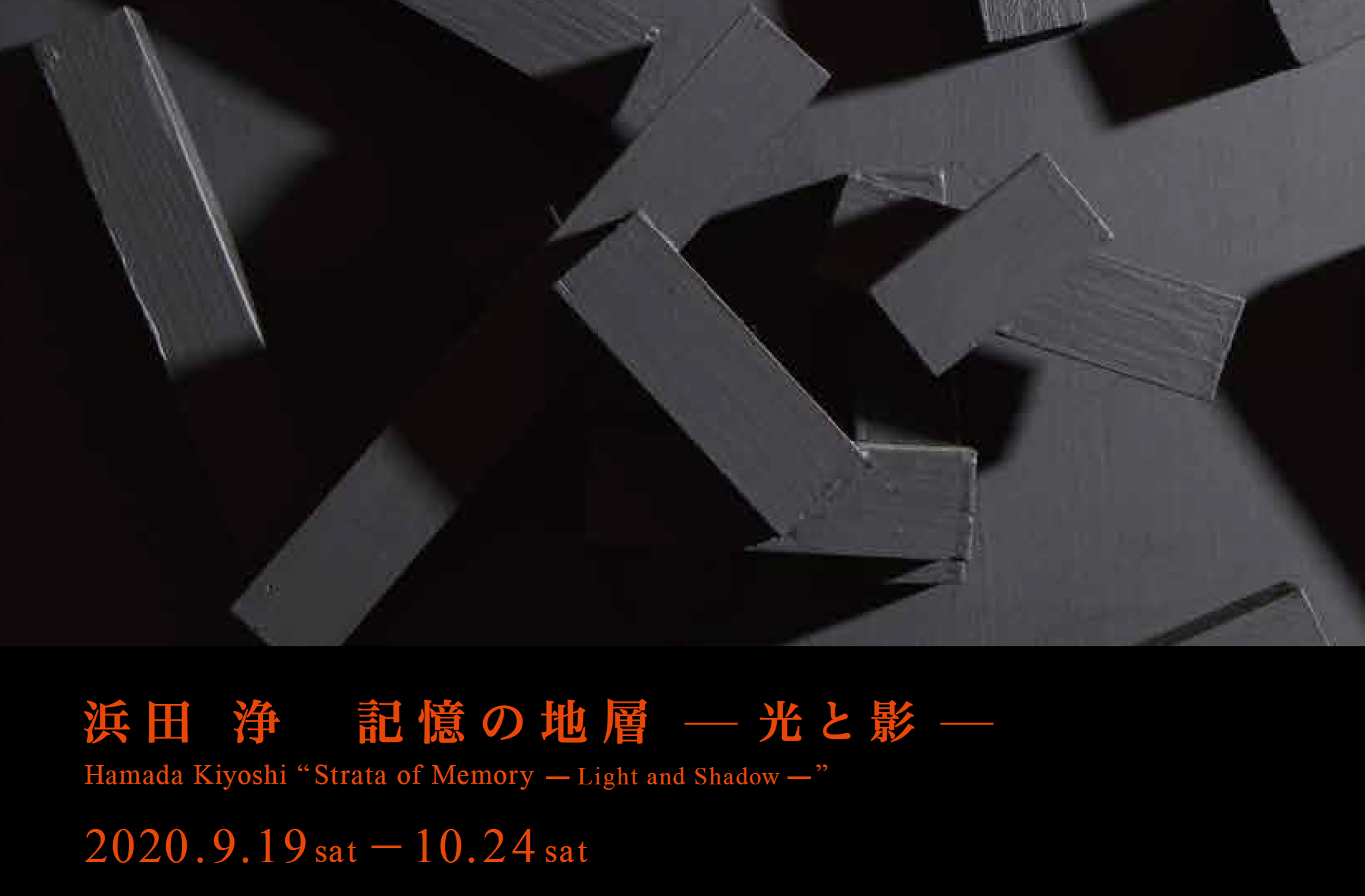 Kiyoshi Hamada, Strata of Memory – Light and Shadow –
Venue: √K Contemporary (Root K Contemporary, 6 Minamicho, Shinjuku-ku, Tokyo)
Dates: Sept 19 (Sat) – Oct 24 (Sat), 2020
Open 11am to 7pm. Closed Sun & Mon. Open everyday during Silver Week (Sept 19 – Sept 22)
Artist: Kiyoshi Hamada
Exhibiting approx 30 works from the 1980's to the present
For installation shots and a list of works, see our exhibition page on Artsy.
"Perpetual movement, to never be in one place.
To feel a memory that has passed, now, before your very eyes.
Now is when one is in a position to finally witness the freedom of their force (movement)."
― Kiyoshi Hamada
---
√K Contemporary is proud to present Hamada's third major solo exhibition, "Strata of Memory -Light and Shadow".
Following his solo exhibitions at Kashima Arts (Kyobashi, Tokyo, 2016) and Nerima Art Museum (Nerima-ku, Tokyo, 2015), Kiyoshi Hamada has since participated in international art fairs, receiving much global acclaim.
Born in Kochi prefecture, Hamada was inspired by the light and darkness of his hometown's seascapes. While he is now past 80 years old, every day, he continues his vigorous but quiet, repetitive process of production. Akin to ideas of eternal return, the perpetuity of Hamada's laborious artistic process births new, phenomenological motifs for the artist. Echoing a sense of acceptance, this new series is Hamada's triumph; his successful manifestation of a, once, vague memory, and creation and control of light and shadow. Like how eyes must adapt to the darkness, these works capture, adjust, and express subtle variations in light as a way to explore the monochromatic. Unifying existence and non-existence, these works form as three-dimensional extensions of a new world.
The unification of polarities. Consolidations of light and shadow, symbolic to ideas of Yin and Yang.
As Hamada's newest endeavor, this series reflects the artist's constant endeavor to innovate and produce new systems and values for his work.
---
【Exhibition Highlights】
While he has past 80 years in age, Hamada has never ceased his artistic endeavours.
This exhibition will follow his path and present approximately 30 works from the 1980's to his most recent, newest 2020 series.
・Drawing Re-Examined
While Hamada began his career as a highly acclaimed woodblock print artist, he began to search for new forms of artistic expressions in the 1980s. Introducing his newfound aesthetic, Hamada's Drawing series consisted of works on paper, that contained overlapping, single pencil lines that amassed into a completely black surface. Created through a set of repetitive movements, the "surface" of each work emerges with the illuminating glow of graphite.
・Light and Darkness in a Monochrome World
A new series of semi-sculptural works will be unveiled at this exhibition. Stepping away from two-dimensional modes of production, these works reflect the artist's continuous endeavor to address and express where he is "now". As works of light and shadow, they evoke visceral and primordial feelings of self-reflection.
One of the key works from the exhibition, "2-2-17" (2020), consists of 6 panels that are, altogether, 3m in width. An entirely black surface of overlapping woodblocks, the formal texture of the work changes the experience of the work completely from the angle of sight. These pure expressions of light and shadow reflect the sensitivity Hamada developed over 80 years of age.
---
【"Strata of Memory – Light and Shadow -" Exhibition Catalog】
Catalogs of exhibited works and an accompanying essay will be available for purchase.
*Catalog contains full English translations.
Both, a record and an ode to Hamada's oeuvre, these catalogs illustrate the history of the artist's work and development, from the 1980's to the present alongside writings by the art critic, Ren Fukuzumi.
〈Hamada Kiyoshi "Strata of Memory -Light and Shadow-" Exhibition Catalog〉
Price: 1,000 yen
Illustrated works: approximately 30 exhibited works
For all inquires, click here.
---
EVENT
2020.09.22

【Gallery Talk】 Kiyoshi HamadaxYuuji Akimoto x Ren Fukuzumi