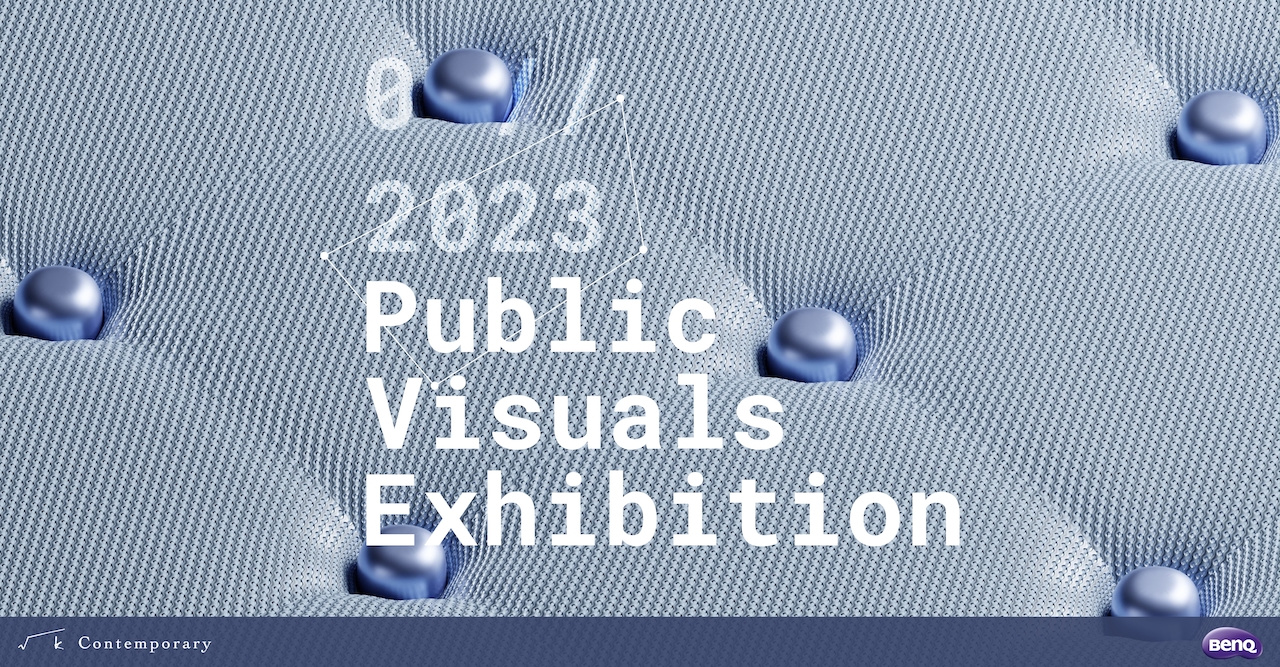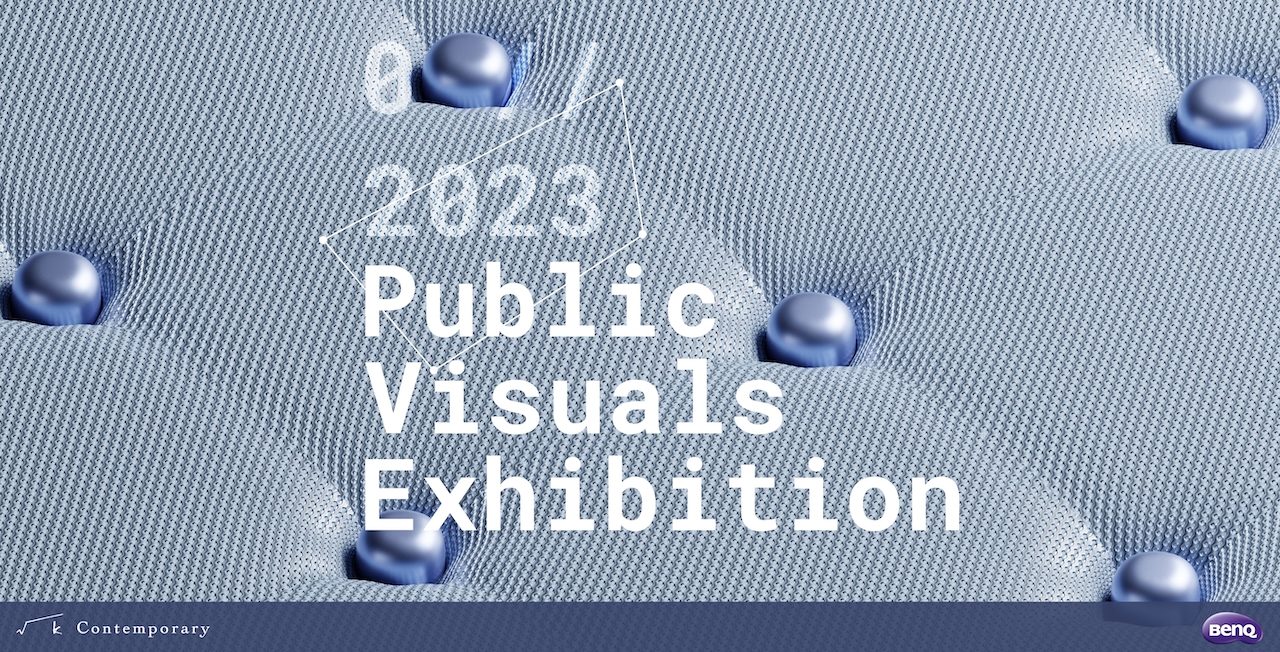 0 // 2023 Public Visuals Exhibition
Schedule| July 25 (Tue) to August 5 (Sat), 2023
Venue| √K Contemporary B1F(6 Minamicho, Shinjuku-ku, Tokyo)
Artists| Gil Kuno, D, Toru Izumida, Andrew Valentine, Dodo, Ki Ukei, Reina Hiramatsu, Atsushi Kobayashi, Dan Urai, Yousuke Fuyama, e404, nonemu.lab, Go Hiyama, Hiroki Okamoto, URO, Saeko Ehara, Masayuki Azegami × Seiichi Sega, Sho Tokura, Sera Yu Wen Chen, Yun Wen Liu, A – I, Fernando Molina, 3kg, Testu Collective, ÉMU, Reina Hamane, brfxxc, Seungjin Lee, Night Shining, Milian Mori, P-1
*Subject to change
Organizer|  √K Contemporary, Public Visuals
Co-Operation|  BenQ Japan Co., Ltd.
√K Contemporary (Root K Contemporary) is proud to announce the opening of 0 // 2023 Public Visuals Exhibition, a group show showcasing an international lineup of approx. 31 artists. Held in collaboration with 0 // 2023 Public Visuals, a series of audio-visual events that began in New York, in 2019, the multimedia exhibition will be on view from July 25 (Tue) to August 5 (Sat) in the B1F of the gallery.
A coalescence of art and technology, the exhibition will feature a number of interdisciplinary artists with a range of backgrounds from countries such as Japan, America, Argentina, Korea, China, Taiwan, Indonesia, Vietnam, Russia, and Sweden. Different from the typical "white cube" exhibit, several live performances and events will take place during the course of the show, in addition to a presentation of a variety of media art, from installations to video and sound art.
■ 0 // 2023 Public Visuals
"0 // 2023 Public Visuals" began in New York in 2019 as an audio-visual event composed of media artists, musicians, and filmmakers. Organized by Toru Izumida, the international event has taken place 10 times in cities such as New York and Tokyo. With the aim to evoke new experiences, each event presents works and performances where images and sounds are synchronized in a manner that appeals directly to their audience's visual and auditory experience.
As a reference to all works of visual and auditory art throughout history, the title alludes to the phrase, "from year 0 to the present". With this idea at heart, each 0 // 2023 Public Visuals event strives to create a space for artists and audiences to connect, while enabling a wide range of expressions, beyond 'the latest technology'.
From video to sound art, two dimensional & three dimensional works, on this occasion, 0 // 2023 Public Visuals Exhibition will present a comprehensive selection of media art by talented and emerging artists from across the globe.
Public Visuals Instagram | https://www.instagram.com/publicvisuals/
■ Events
Artist talks and live performances led by exhibiting artists will be held during the course of the exhibition.
On July 29 and August 5, welcome receptions, live performances, and gallery talks featuring exhibiting artists and up-and-coming artists such as Milian Mori of the prestigious German electronic music label, raster media, will be held. Furthermore, for this special occasion, espresso, latte and more will be on offer at Kobe-trained barista, Mr. Narifumi's Cafe Narifumi.
【Artist Talk & Live Performance】
Artist talks and live performances will be held during the dates below. Admission is free and reservations are not required, so please feel free to join any of the events.
July, 29 (Sat)
3 pm to 4 pm  Artist Talk|Saeko Ehara, Andrew Valentine, Masayuki Azegami × Seiichi Sega, Atsushi Kobayashi, Hiroki Okamoto, Toru Izumida
4:15 pm to 6:20 pm Live Performance|Andrew Valentine, Atsushi Kobayashi, Hiroki Okamoto, Masayuki Azegami × Seiichi Sega

August 5 (Sat)
3:30 pm to 4 pm Artist Talk | Yousuke Fuyama, Gil Kuno, Sho Tokura
4:15 pm to 6:20 pm Live Performance|Sho Tokura, Milian Mori + Toru Izumida, Yousuke Fuyama, GA•GA•GA [Gil Kuno + Radio ensembles Aiida]
【Café Narifumi】
On this occasion, expresso, late and more by Kobe-trained barista, Mr. Narifumi will be on offer (with charge).
Dates | July 25 (Tue) and 29 (Sat)
Hours | 12 pm to 7 pm